Jump
Heritage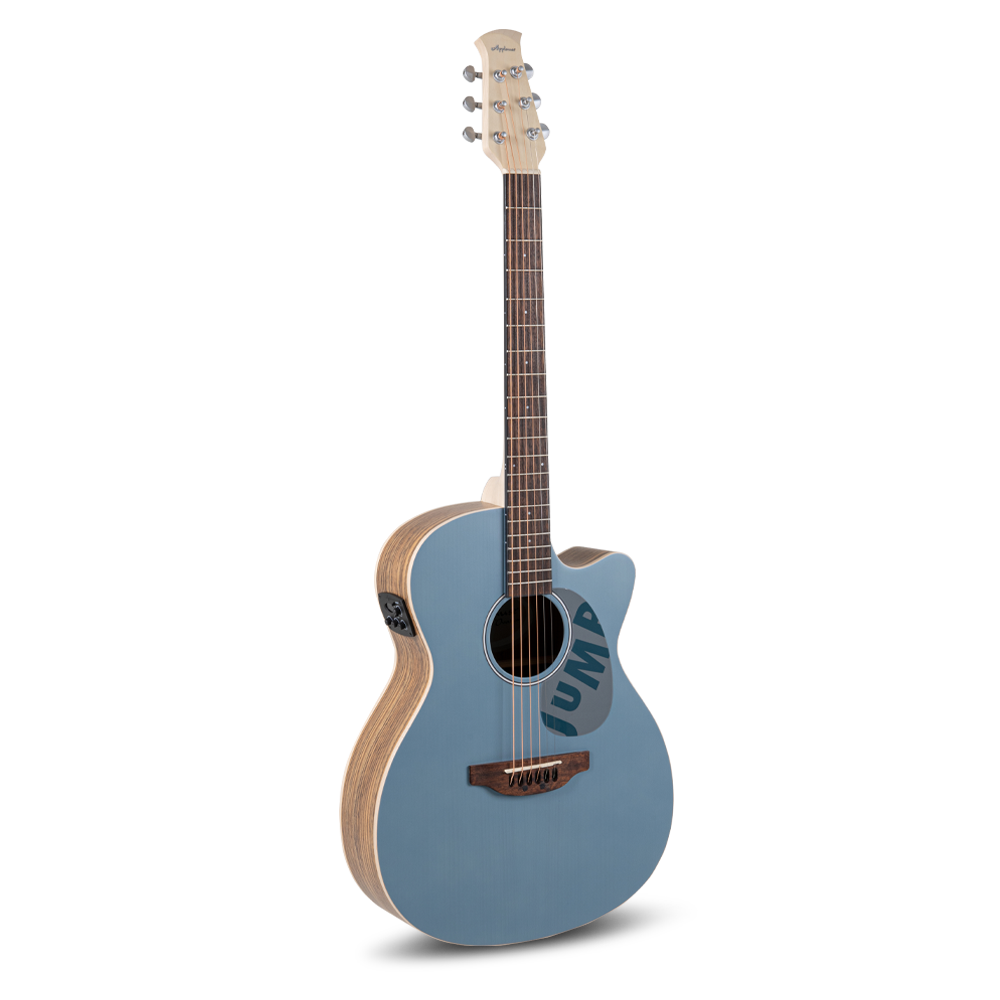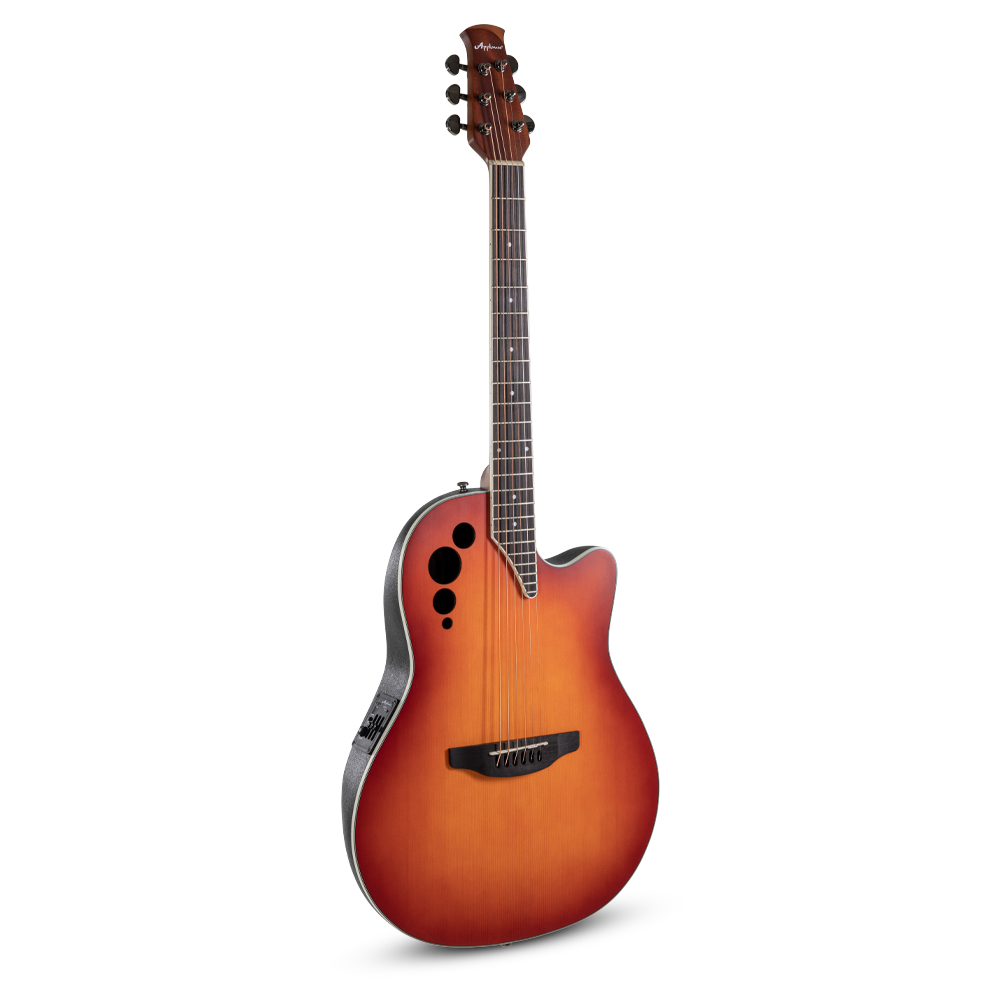 Jump
The Jump series differs from other Applause guitars in that it features a traditional wooden acoustic guitar style instead of the classic Lyrachord roundback body. It was developed for a new generation of guitarists who want to make a statement with their instrument and express their individuality.
products
Heritage
Applause Heritage models are mainly equipped with selected spruce or cedar tops. Of course, they feature the classic Ovation features in basic design, such as the classic Lyrachord roundback body, a slim neck for comfortable playability and a great feel.
In addition to traditional acoustic guitars, the Applause Heritage line also includes nylon-string and bass models, all in a variety of traditional Ovation finishes.
As part of the technical equipment, the CE304T preamp with 3-band EQ and integrated tuner delivers a convincingly good electro-acoustic sound and thus rounds off the overall package of these guitars excellently.
The instruments of the Heritage series are divided into the Traditional and Elite lines, which are distinguished by the types of soundholes used in each case (centre soundhole or multi soundholes).
Heritage Series
Traditional
Elite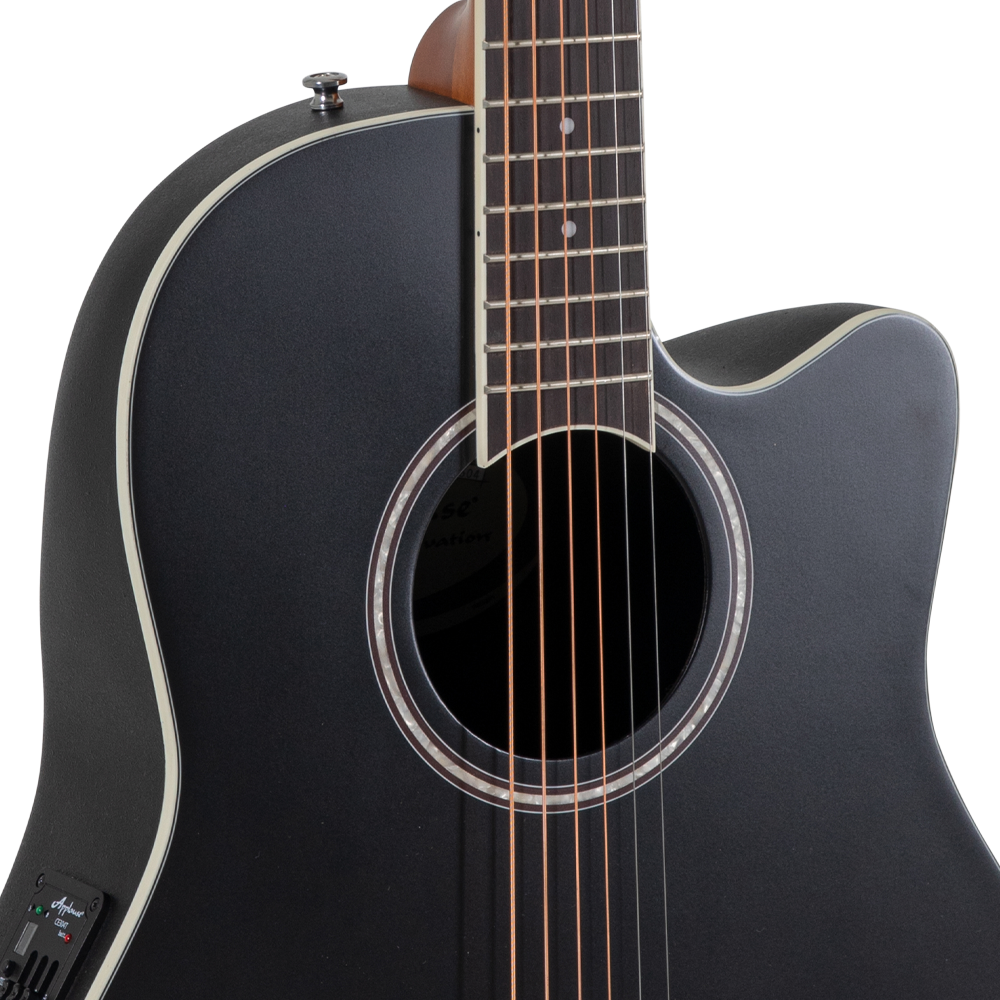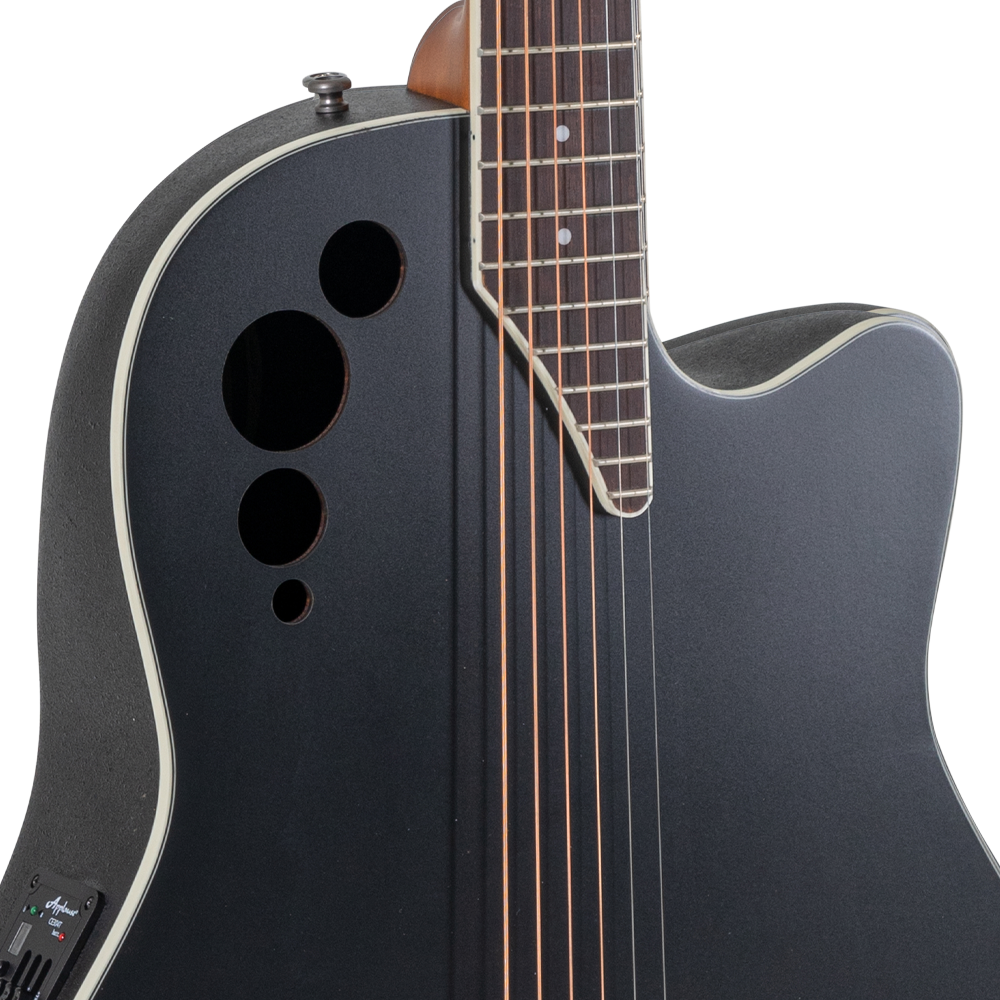 The Applause Heritage Traditional models are equipped with tops made of selected spruce or cedar wood.
"Traditional" refers to the center soundhole placed in the middle of the top. This is also the essential difference to the Heritage Elite models, which rely on the Ovation-typical Multi Soundholes placed at the edge.
The right instruments for all those who want both the traditional look and the characteristic sound of a real roundback guitar.
products
The Applause Heritage Elite models are equipped with tops made of selected spruce wood.
Like all Elite models, they feature Ovation's signature Multi Soundholes. This innovative construction uses several small openings at the edge of the guitar top instead of a single, central soundhole.
This has two positive effects: firstly, the available vibration surface in the centre of the soundboard is increased, and secondly, the sound comes out much closer to the ear of the person playing.
In addition, the Multi Soundholes are visually enriching and are a guaranteed eye-catcher on stage.
products